Life Insurance Companies
life insurance companies We, humans, are prone to many risks. These may be in form of natural disasters, accidents, illnesses and so on. These risks hurt the victim physically as well as financially. To keep life going and to get a supporting hand in such dangerous situations people buy life insurance. Life insurance companies promise to restore your life after facing any risk.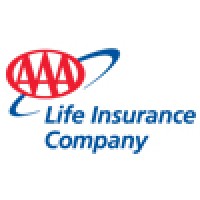 This is what encouraged people to buy insurance which ultimately increased the number of                     life insurance companies. There are thousands of such companies working today. However, only a few life insurance companies got their way to the top.  Top 9 of such companies are listed here.
The American International Group (AIG)
American international group commonly known as AIG is a Multinational insurance company. It was founded in 1919. The company is well known for providing best services of
Life insurance
Retirement's products
Mortgage insurance
Much more financial services
The American International Group once was a little organization but now it is working in 80 countries of the world with several subsidiaries.
The MetLife
The MetLife is the United States based company with headquarter being at New York. The company was founded in 1868 to facilitate a small local group of people. However, now it in combination with metropolitan life insurance company and its affiliates form a large network, which is facilitating 90 million customers in 60 different countries of the world.
MetLife is providing Variety of insurance services with the difference in duration coverage etc. The company is also proving insurance to a group of employees. The company works throughout the world but its prominent appearance can be felt at Mexico, Japan, and South Korea.
Allianz Se
Allianz could be a better option for someone looking for insurance and asset management. The company is well known for providing insurance products in casualty as well as property and life insurance for the individual as well as for corporate customers.
Allianz is Germany based company founded in 1890 and is headquartered at Munich. According to the Forbes magazine, the company was the world's largest insurance company in 2014. It has a good number of subsidiaries working all around the world.
The UnitedHealth Group
If you consider life insurance companies in the healthcare sector, the UnitedHealth group rakes at the top with two main subsidiaries namely UnitedHealth Care and Optum.
This is an American company founded by Richard T Burke in 1977.  The valuable products the company gives access to are:
Basic life
Supplemental life
Accidental death and dismemberment
Individual life insurance
ETC
The best life insurance company remained "world's most admired company" for 6 years on Fortune list in Healthcare insurance sector.
The Zurich Insurance Group
A Switzerland firm working in about 170 countries around the world was found in 1872.  Its catering services vary from small to very large companies and individual to multinational companies.
Main services Zurich provides are:
Global life insurance including saving etc
Formers insurance
The Zurich insurance group is famous for their quick and reliable services. According to Forbes list of 2000 best global insurance companies in 2017, the Zurich was placed at 91st position.
The Prudential plc
The company was founded in 1848 in the United Kingdom and is now providing the best catering services in different countries of the world including Asia, America, U.K, and Africa. More than 24 million customers are being facilitated in above-mentioned countries.
The company now forms a worldwide network of 22,308 million employees with main subsidiaries;
Prudential Corporation Asia
Prudential U.K
Jackson National Life Insurance Company in the United States
M&G Investments
The Berkshire Hathaway
The Berkshire Hathaway was found in 1889 and is turned into a large organization with other 7 subsidiaries. The company is famous for providing insurance in other sectors including:
Rail transportation
Finance
Energy
Services
Manufacturing
Retails
This is not the end of the company along with primary life insurance also provides reinsurance of the property and casualty risks.
The Japan Post Holding Co
Japan post is one of the major state-owned companies that generated revenue of about $3.84 billion with insurance services. Because of the best services it provides and trusts of the customers the company was made a public company in 2015.
The Assicurazioni Generali S.P.A.
The Assicurazioni Generali S.P.A one of the most premier global insurance company was found in Italy in around 1831.  The company focuses on life insurance along family cover, savings, and unit-linked services. while in non-life insurance company provide services of:
Car cover
Home
Accident
Health
Commercial
Industrial risks
It is one of the world's leading insurance companies in the world, operating in about 60 countries with a number of subsidiaries. The company ranks at number 50th largest insurance companies of the world with 77,000 employees bases and 65 million people customer base.